Call us with your questions.
Call us with your concerns.
© an awesome website created by Douglas County Cancer Services

Our Programs

​
Christmas Food Boxes
​Travel Assistance
Financial Aid​
Wigs, hats, turbans, scarves

Food Cards for Groceries
Patient Travel Assistance


​
Sometimes receiving cancer treatments means the patient must travel away from home. Travel during an already challenging time can place an extra emotional and financial burden on patients and caregivers.

​​The Douglas County Cancer Services organization is trying to make this difficult situation easier for cancer patients and their families. Patients who must travel away from home for medical treatments may qualify for travel assistance. A wide range of support services are available to help our cancer patients during cancer treatment.

​​In addition the Community Cancer Center and the Susan G Komen Oregon & SW Washington affiliate offer travel assistance programs (some restrictions apply).
​
​
Patient Financial Aid
Even with insurance, cancer is costly. People with cancer and their families can be devastated physically, emotionally, mentally and financially. It is important that cancer patients be able to focus on treatment, healing, and wellness.
​
Douglas County Cancer Services may assist Douglas County cancer patients by providing financial aid to pay living expenses.
PLEASE NOTE: ALL REQUESTS FOR NUTRITION WILL BE REFERRED BY THE COMMUNITY CANCER CENTER
​NUTRITIONIST / DIETICIAN.

All funds received by
​Douglas County Cancer Services
​remain in Douglas County to assist
​Douglas County cancer patients.
​

This program provides a complete Christmas Dinner for cancer patients and their families free of charge. This includes a ham, potatoes, vegetables, jello, gravy, pies, fresh apples and oranges. Also included for families and children are hats, scarves, mittens, and jackets. The Christmas Food Boxes are packed and delivered by Douglas County Cancer Services (DCCS) volunteers. This program is made possible by a grant and community donations.



Click Here To Donate​​
Douglas County Cancer Services
2880 NW Stewart Parkway #202
Roseburg, OR 97471​​
541-440-9409​

Providing support & services
​for ​Douglas County cancer patients since 1989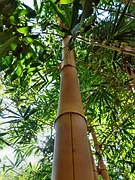 All Services are dependent on available funding